To deliver an inspired message of tactical and non-academic actionable ideas and content for transforming the audience mind-"sight" into an unbeatable organization through work family centric leadership.
Speaker • Author• Coach • Facilitator • Storyteller
Dennis Campbell is a student of organizational culture. His insights into the importance of culture are shaped by his varied experiences, including his service in the US Army, senior sales and marketing executive with Southwest Airlines, and numerous other tourism leadership roles.
With significant turn-around credentials of his own, Dennis works with leaders to help them shape their organizational culture as a pathway to achieving their full potential.
Campbell Motto:  "Ne obliviscaris"  (Forget Not)
VISION STATEMENT: 
To be recognized as a key influencer, authentic authority, global expert and cultural change agent, helping customers transform their organizations, invigorating their lives and business practices, and finding one's individual or organization's purpose through the development of culture-centric legacy leadership to serve a higher purpose. 
CORE VALUES: 
"Fides, Familia, Amici, ministerium super se"  -  (Faith, Family, Friends, Service Before Self)

Dennis Worked for Culture Guru Herb Kelleher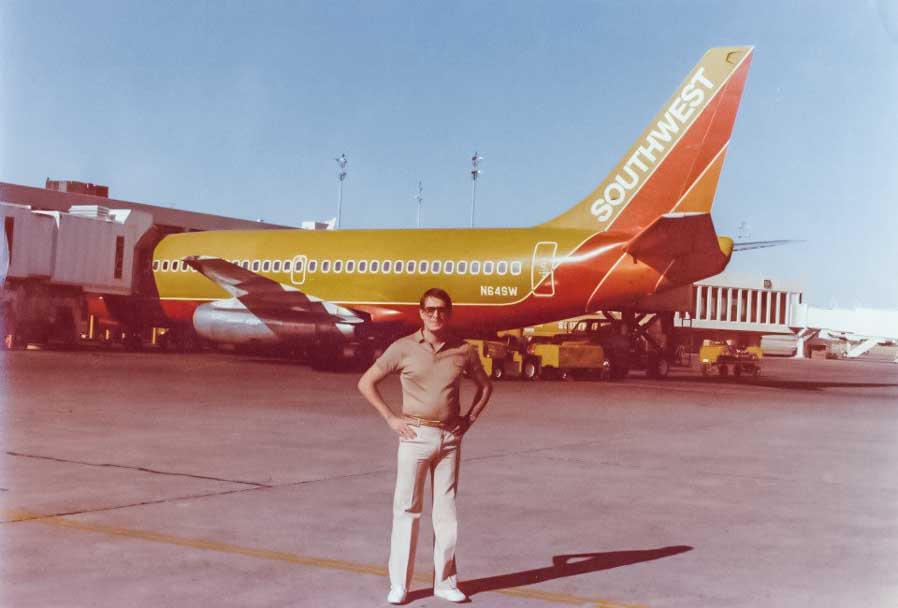 "Crack the Code" on a Winning Corporate Culture
"Culture Must Live at the Same Level of Priority as Strategy In Your Organization"
The 7 Pillars of an Unbeatable Company & Culture
Culture Must Live at the Same Level of Priority as Strategy In Your Organization
Building an unbeatable company and culture in a straightforward, practical, and compelling manner, by implementing the 7 pillars that serve as the foundation for legacy leadership.
Learn More About DC & Preview The Content
Why Culture Reigns Over Strategy
What People Are Saying
"Highly Creative and Entertaining. Dennis "DC" Campbell is funny, witty, engaging, and the ultimate professional. His presentation "Cracking The Code" for a Winning Corporate Culture was inspiring, stimulating, and it captivated the audience and left them with thought-provoking ideas for both their personal and professional lives."
Chris Griffith
Smile Synergy Study Club
"Dennis is an innovative leader who knows how to motivate and inspire clients and colleagues alike. He has a knack for creating win-win partnerships that exceed expectations - always."
Pamela Loughman
Executive Director Gunnison / Crested Butte Tourism
"Dennis puts his heart and soul into everything he does, and delivers better than anyone. I have known Dennis Campbell for 20 years and he has taken his high energy level and combined it with a maturity that serves him and others, extremely well. His clients sleep better because Dennis is working their issues."
Stuart Purviance
Colonel USAF - Retired, Kirtland Partnership Committee - Albuquerque
"Dennis took our sales operations to new heights, infusing our team with a heightened sense of professionalism, pride and, above all, accomplishment. A natural leader, mission driven and committed, Dennis drove levels of success that we had never achieved before."
W. Gary Grimmer
CEO GainingEdge (Former President Albuquerque CVB)
"Dennis Campbell earned the respect and admiration of all the people and organizations he worked with in the convention and visitor's industry. He has exceptionally strong character, impeccable integrity, and absolute loyalty to his mission."
Jay J. Czar
Executive Director, New Mexico Mortgage Finance Authority
"Dennis is a closer - pure and simple. He is also an amazing team motivator. His standards are high and so are his expectations, and as a leader he knows how to bring out the best."
Sally Casey
Past President MPI New Mexico
"Dennis gave his 'Cracking the Code' code presentation at our Annual Convention and it hit the mark with our members. His 7 Pillars of Corporate Culture contain practical characteristics that can easily be implemented in organizations both large and small."
John Ricco
Executive Director, Architectural Precast Association
Coaching · Leadership · Sales · Culture · Brand Architecture